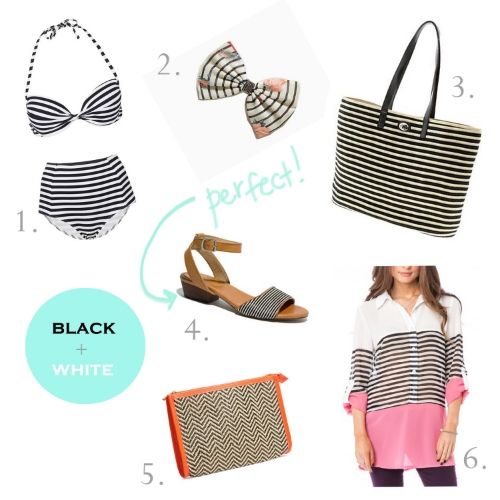 1. Work that waist girl! Get it. $60
2. Your
doo
can be fashionable too! $18
3.
This tote
goes with everything...and carries everything:) $79.50
5. This
makeup bag
has you lookin good before the makeup! $5.95
I love black and white right now...and aren't stripes are a fun way to wear it? I'm a firm believer in buying staple items and these are some examples of staying trendy while keeping a classic style. I have a feeling black and white won't go away...and adding a pop of color is always fun:) Ps.. forget the "horizontal stripes make you look fat" rumors...and rock it!