Okay ladies, we're getting up close and personal...and I'm professing weird beauty tricks and tips. This was really fun and when I find something I love, I can't help but share it:) I was browsing Ulta recently and I don't know about you, but I start ending up with all sorts of goops and powders in my basket. But THIS caught my eye...
I LOVE love love Benefit products (mainly because of their branding, duh) and I stumbled upon their "Brow Bar". They have a full treatment "menu" from tinting to tweezing. So I said, what the heck, and ended up being really impressed with the results!
Primp your peepers and raise some eyebrows...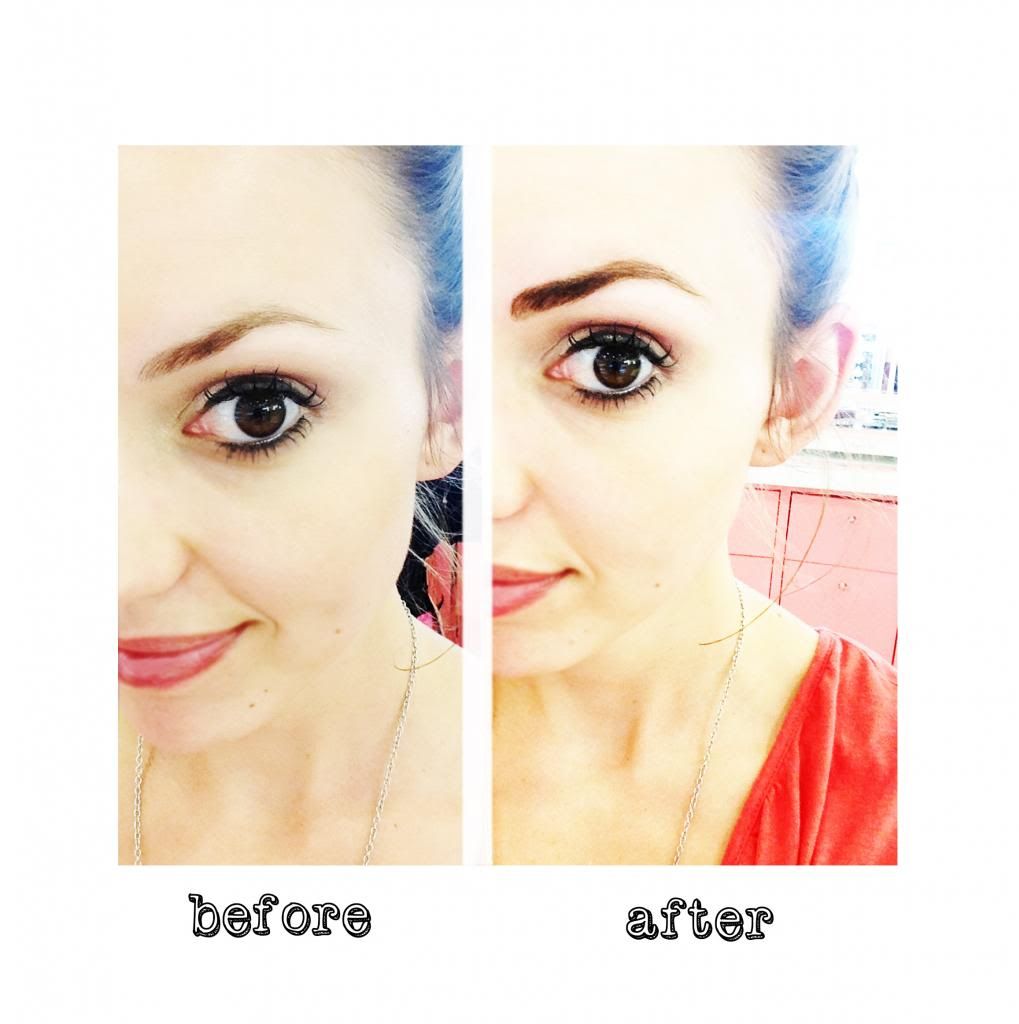 I did the tinting treatment, which was $18 and lasts 3-6 weeks. I could definitely tell a difference in the fullness of my brows. The appointments book up fast so make sure to call ahead. Professional brow consulting...who knew?
Here are a few pro tips:
-
Shape
: we're not all shaped the same...find what treatment works best for you!
-
Maintain
: we're all guilty of getting tweeze happy...so only use them to get stray hairs.
-
Tint
: ONE shade darker than your natural shade is the rule of thumb for color.
-
Fill:
when filling the brows, start midway for more evenly distributed thickness.
My only complaint is the lack of vino at this bar ;) Comment below if you've tried the Brow Bar...I loved it. Now go get those brows in shape, girlfriend!