Celebrating America!
It is almost Independence day and I've always had a silly urge to make festive treats for holidays...shocking, I know! As I was shopping around for my 4th of July staple items (watermelon, booze, etc..) I wound up with all of the necessary items for this dessert in my basket! Also, we happen to have 8 thousand mason jars in our apartment (because drinking wine from a jar is more fun:) so I decided they would make the perfect parfait container. BONUS : if you're going on a picnic to watch the fireworks...throw these in your basket and *wahlah* dessert on the go.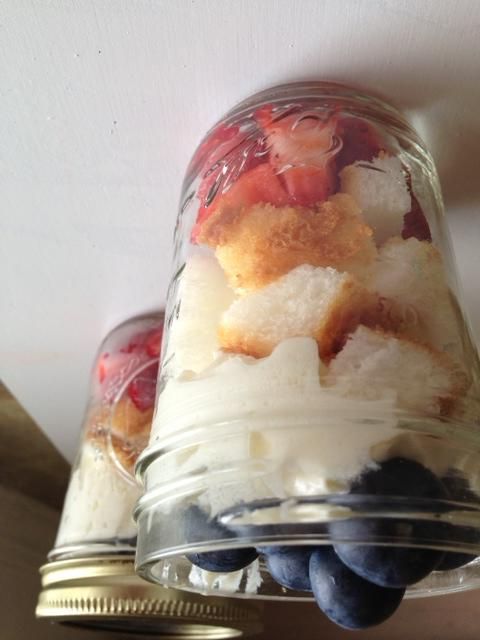 Ingredients:
- strawberries (diced)
- angel food cake (cut into 1" squares)
- whipped cream
- blueberries
- mason jar
Complicated instructions:
- Build your parfait and enjoy!
*(Store your trifles in the fridge before serving)
Thanks for stopping by...I hope you guys and gals have a wonderful and SAFE holiday weekend!
Cheers.