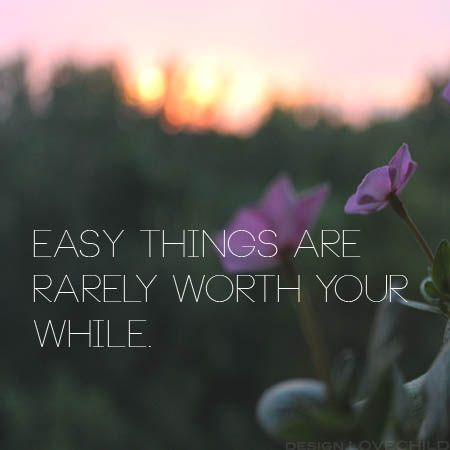 Happy Monday!
I wanted to start a weekly post that encourages and inspires...because I think we all feel a little slow-movin' on Mondays.
This quote has given me so much patience and motivation when I feel discouraged. Heck ya, life is frustrating. The inevitability of rejection is a constant. So why fear it? If I always got what I wanted, when I wanted it, life would be SO boring!
We are living in a world of instant gratification and it makes me question my role in society as a consumer vs. a contributor. How am I contributing? Am I learning new things or staying stagnant because it's easier that way?
Is the idea of delayed gratification easy? No way! I believe that God's timing isn't always my timing and that I must trust in Him to let things fall into place when they are meant to. Meanwhile, working your butt off helps too:)
Would it be worth your while to challenge yourself...at home? at work? physically? mentally?
I guarantee you won't regret the hard work. Okay, I'm done with my rant. Have a wonderful week, ya'll!
*BONUS song:)
Train – Bruises