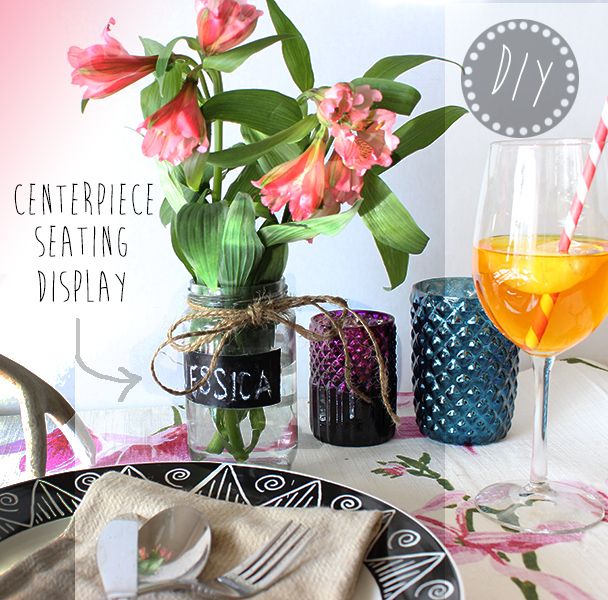 Because Jessica was the first name that came to mind...? :)


Instructions: (yay videos!)
- Find a smooth surface for your chalkboard design
- Tape off section ..I used a rectangle shape...be creative!
- Apply several coats of chalkboard paint/spraypaint
- Remove tape when paint is still wet.
- Allow to dry for several hours
- Enjoy!
I got a little Martha Stewy on you guys..but this is a really fun way to kill two birds. Name plates AND center pieces! I love this craft for
storage
as well...spices, tools, pencils...oh the possibilities!