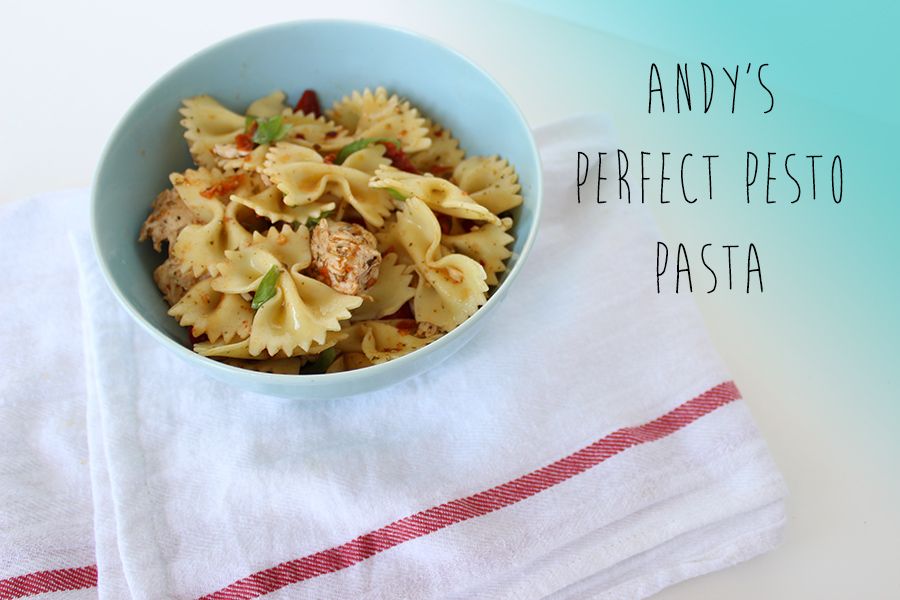 Happy Sunday, friends!
After a wonderful weekend spent with family (my rents came in town!) and friends I am pooped! In a good way of course... But I always feel like my weekends fly by. One of my favorite ways to spend Sundays involves the kitchen (and the couch when football season is here). This pasta dish is super easy and one of my favorite go-to's for something
light
but filling. It's always a crowd pleaser and it can be served warm or cold. I hope you guys enjoy!
Ingredients:
feeds: 4 hungry humans
2 sliced chicken breasts
8 oz. bowtie pasta (cooked)
1/4 c. chopped artichoke hearts
1/2 c. sliced sun-dried tomatoes
1/4 c. chopped kalamata olives (these add major zing!)
8 oz. pesto sauce
1 c. fresh basil leaves
salt and freshly ground pepper to taste
This ingredient list is never set in stone. I'm always adding a few more sun dried tomatoes when no one is looking...and the kalamata olives are a bit strong so sometimes I skimp on those. If you want fresh tomatoes instead of sun dried, go for it!
Instructions:
Cut the chicken breasts into bite sized pieces. Saute in a shallow pan. In a separate pot, add the pesto sauce to your noodles and stir until evenly distributed. Fold in artichokes, olives and tomatoes and cooked chicken. Chop or tear your basil leaves into small pieces and top each dish as a finishing touch. Add salt and pepper to taste.
The pesto sauce gives the pasta that oily texture with a delicious flavor. I'm determined to whip out my food processor and make my own pesto sauce.. another day, another post! Thanks for reading:)
{This post is linked to the TWB weekly link party!}