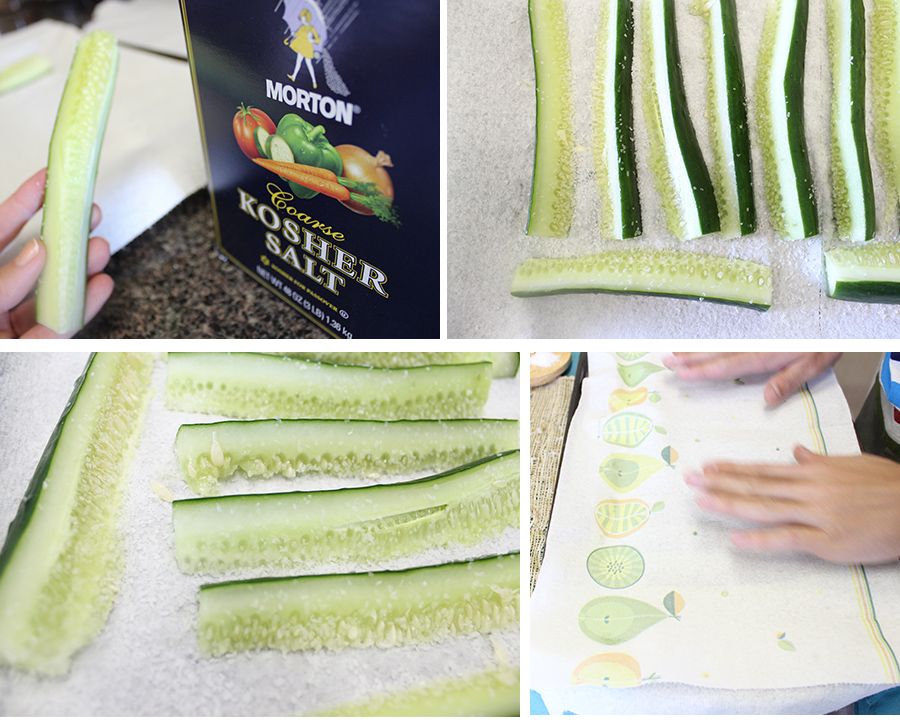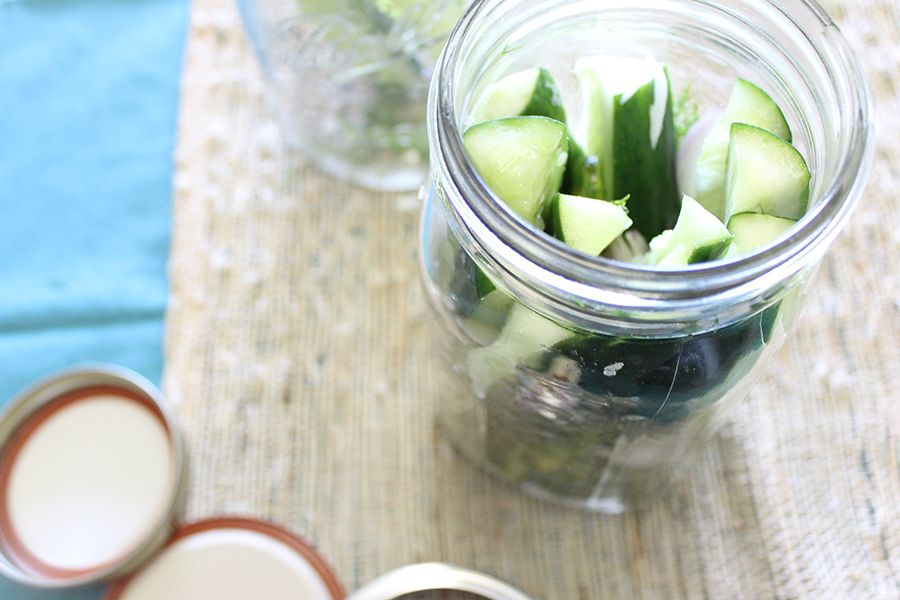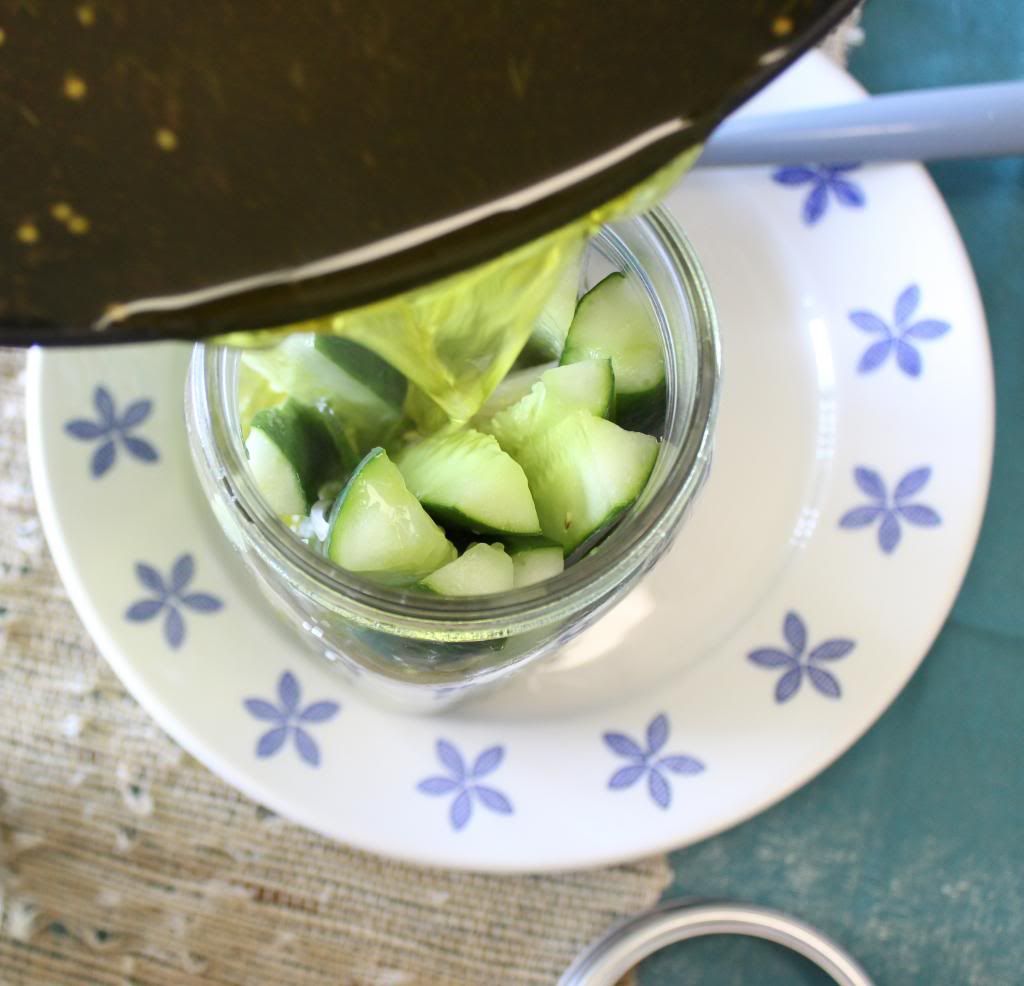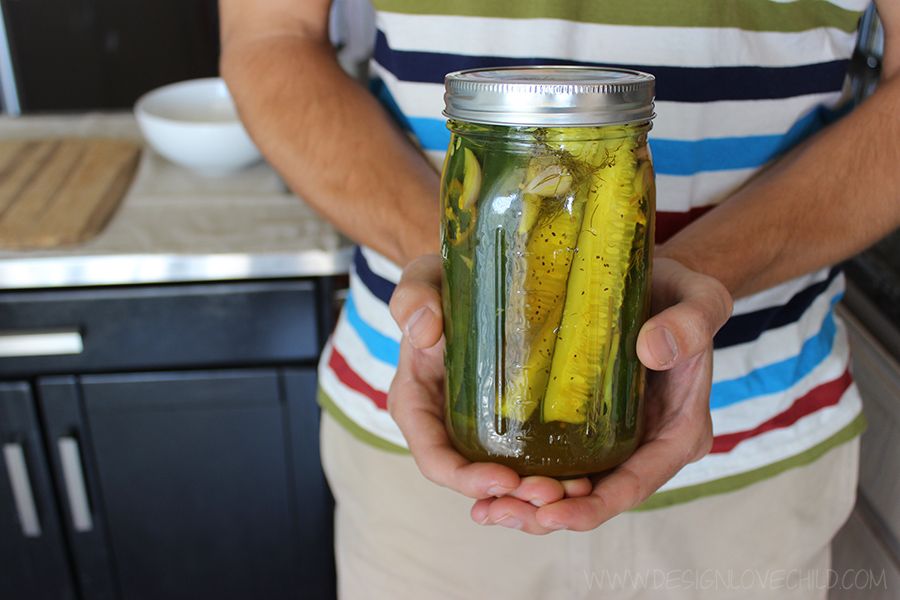 Preserving sweet summer...
This weekend I celebrated National
"Can it Forward"
day! Who knew? As the summer season is bitter-sweetly fading away (buh-bye triple digits), this is a way to PRESERVE your in-season fruits and veggies. After scouring the
farmer's market
Saturday morning, I decided to make pickles and jam (I will hopefully post the jelly recipe soon!). I found
this recipe
for "quick" pickles...meaning you can enjoy them 2-24 hours after canning them. Whereas typically, they take about a week to pickle.
The important part is properly prepping your veggies....
For cucumbers, slice to the size you desire and place on a layer of course salt and paper towels (I did this on a baking sheet). Next, top with a layer of coarse salt and let sit for 15 minutes. After time is up, pat veggies dry. For the pearled onions, we soaked them in ice cold water for 10 minutes before peeling. The process varies with whatever veggie you are pickling.
Here's
more information from Miss Martha.
Lets get picklin'!
Ingredients:
3 c. white vinegar
1 1/2 c. sugar
2 teaspoons course salt
3 pearled onions
1/2 teaspoon mustard seed
1/2 teaspoon celery seed
1 jalapeno (optional)
1/8 teaspoon ground turmeric
1 1/2 c. fresh dill fronds (about one bunch)
_____________
For Brine:
In medium saucepan combine vinegar, sugar, salt, mustard seed, celery seed, turmeric and bring to a boil. Stir constantly to dissolve sugar.
_________________
Next, arrange fresh dill fronds into jar with prepared cucumbers. Pour hot brine into jar to completely cover the cucumbers. Seal and refrigerate. Enjoy when cold!
_____________________
My only regret...not making more!! If I haven't mentioned already, I'm a HUGE fan of
spicy foods
so my boyfriend and I left all of the jalapeno seeds in. It was just the right amount of
hurt so good
- as they say. The vinegar balances out the spice so don't be scared:)
Happy canning!