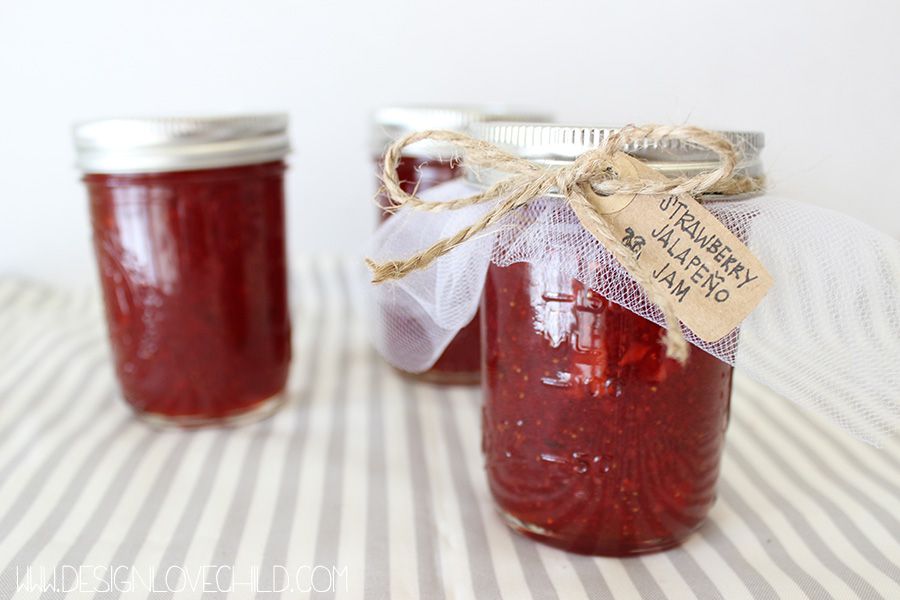 If I can, you can...
The dog days are not quite over! I tried a spicy and fruity summer recipe that is perfect for hot weekends, better spent indoors. Let's face it, it's flippin HOT outside, ya'll. Since my pickle post was so successful, I wanted to give another lesson on preserving sweet

SUMMER

:) Thanks so much for the sweet comments and emails. Please let me know if you get a chance to use this recipe!
I know I call this a recipe but I didn't realize CANNING was such a sport! I'm talkin' special pots, gadgets and devices.
I remember raiding my grandmother's garden and making blackberry jam with her when I was little...it was grand-daughter bliss and a memory I'll always remember.
Since I'm just a poor twenty-something girl living in an apartment, I rely on farmer's markets and the HEB fruit section for my fresh berries:) One day I'll be picking my
own
fruits and veggies from my
own
little garden...one day.
There are 4 simple steps in this process: Prepping + Cleaning + Cooking + Cooling.
*PS: I recommend watching a couple of YouTube videos to really understand the process of canning.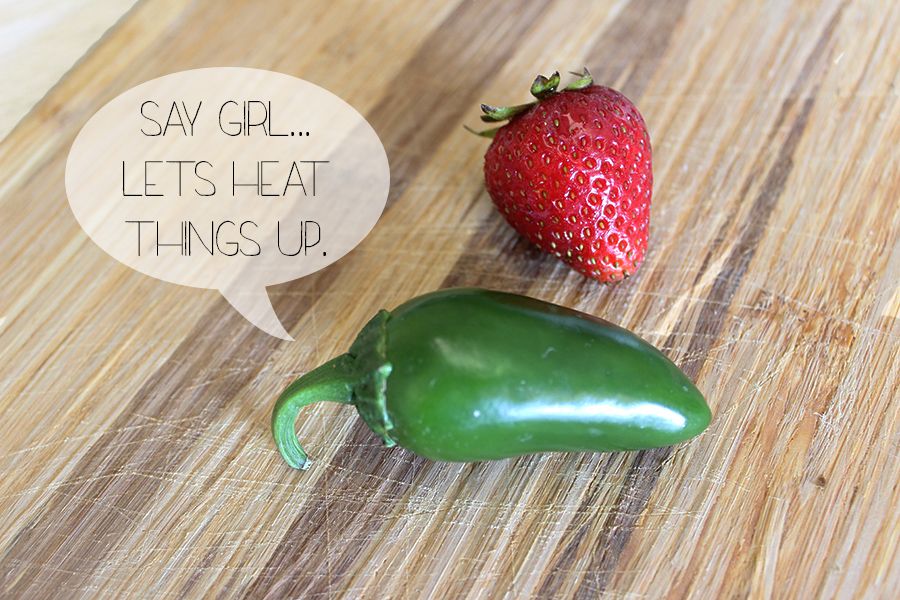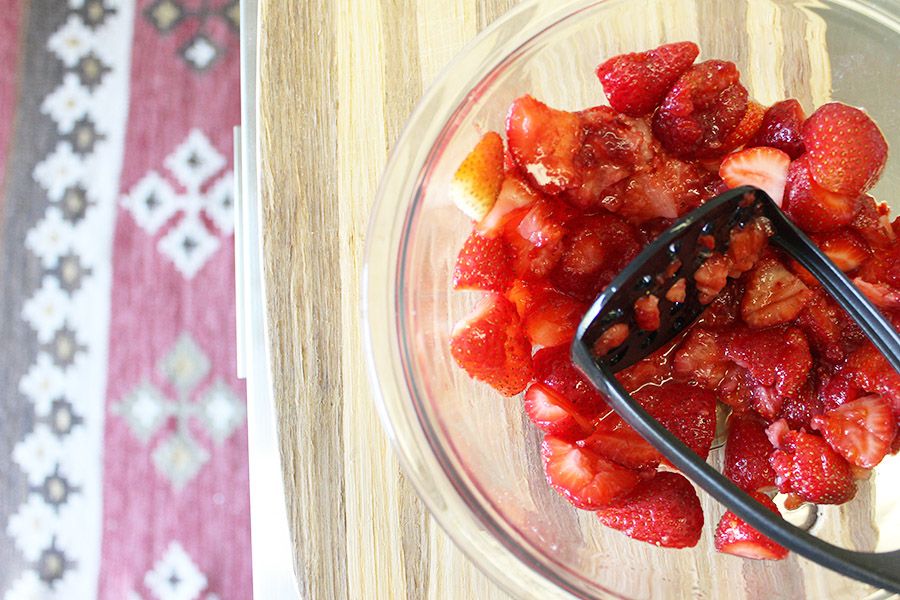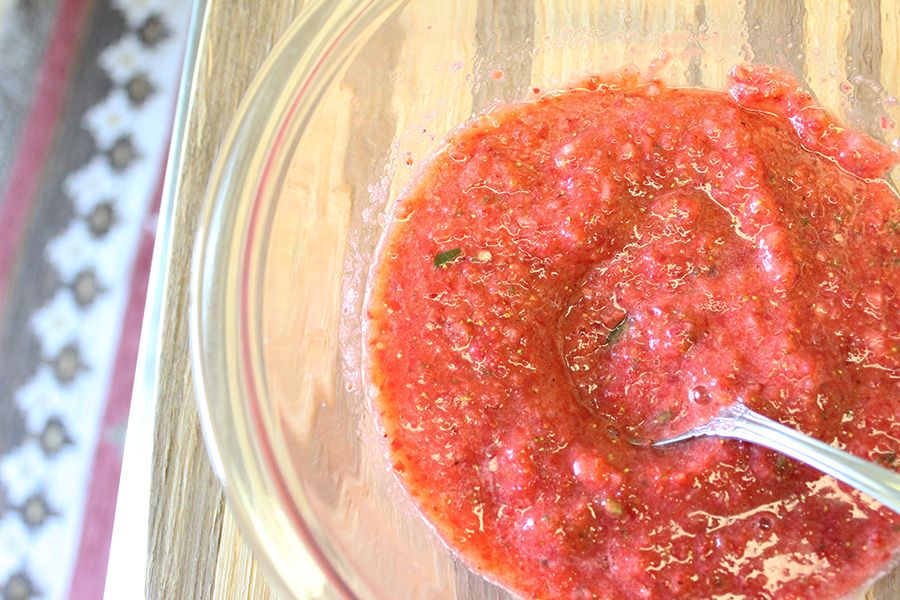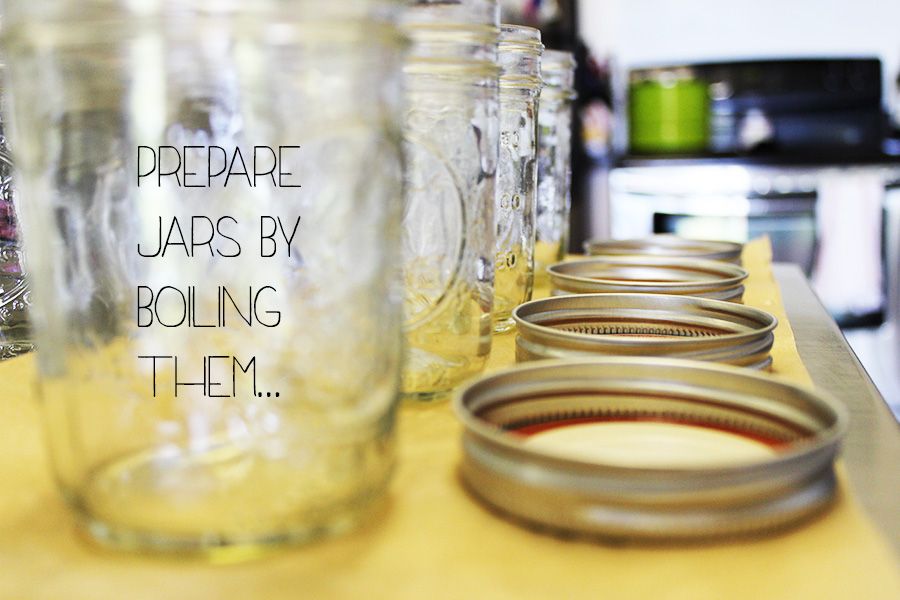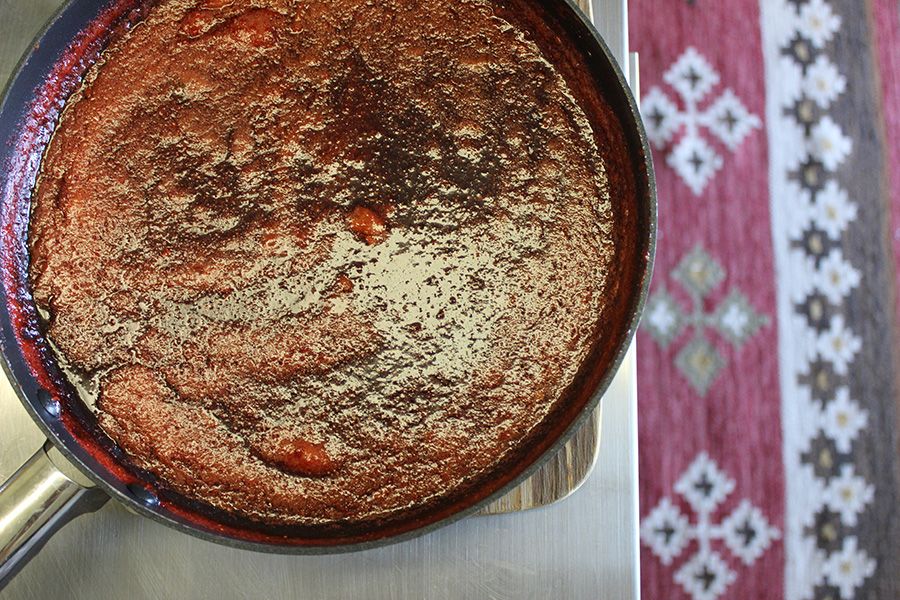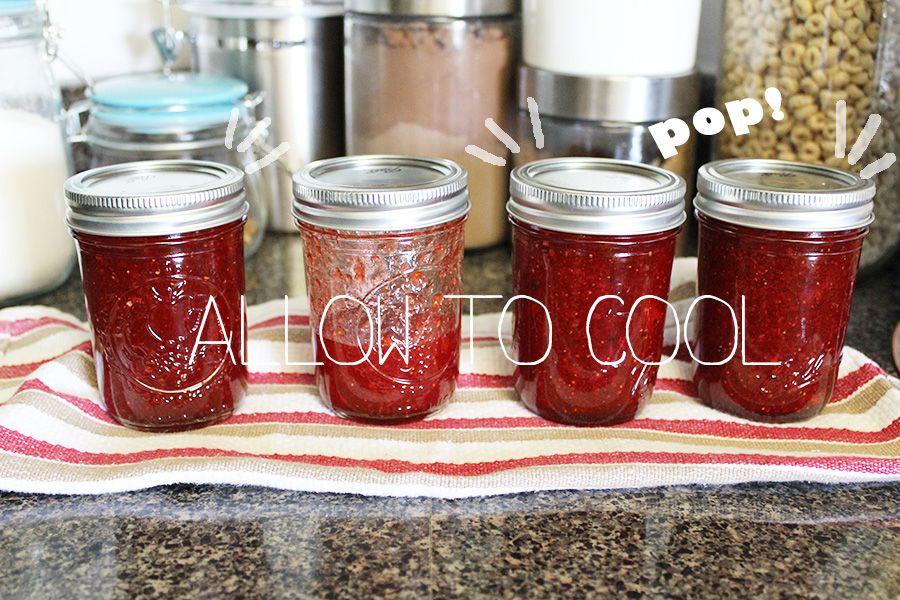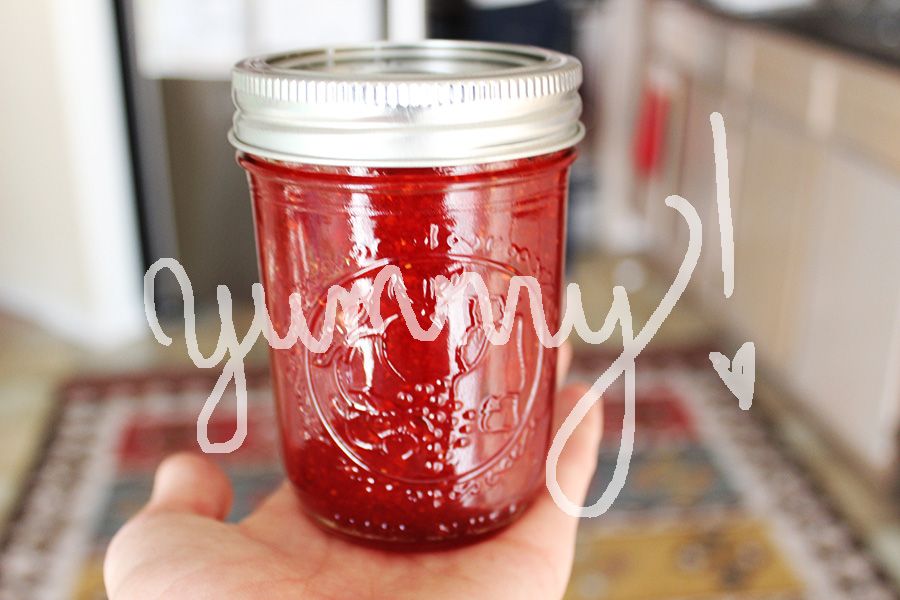 INSTRUCTIONS:
[Yield: 8 half-pint jars]
recipe acquired from food.com - click here to change yield
4 cups strawberries, crushed (discard stems and leaves)
1 cup jalapeno pepper (processed in food processer)
1/4 cup lemon juice
1 (1 3/4 ounce) package powdered fruit pectin (Sure-Jell Premium yellow box I prefer using 1 1/2 packages because strawberries are runnier)
7 cups granulated sugar (yes this is the right amount...it's jelly!)
1 tsp cayenne pepper (optional aka MY SECRET TOUCH)
1/2 tsp. butter
1.
Place the crushed strawberries (do not chop in a food processor; the texture will be too fine and choppy), processed jalapeno pepper, lemon juice and pectin into a large, heavy-bottomed saucepan; stir in the sugar to dissolve. Rapidly bring to a boil over high heat (long, slow boiling destroys the pectin). Once at a full rolling boil, cook for 1 full minute. One half teaspoon butter may be added to keep down the foam, if desired. Letting this mixture sit for about 5 minutes discourages the fruit from separating.
2.
Sterilize eight half pint canning jars with lids and rings, boiling for at least 5 minutes and kept hot.
3.
Pack the jam into the hot, sterilized jars, filling the jars to within 1/4 inch of the top. Run a knife or a thin spatula around the insides of the jars after they have been filled to remove any air bubbles. Wipe the rims of the jars with a moist paper towel to remove any food residue. Top with lids and screw on rings. Don't screw too tight...
4.
Process 10 minutes in a boiling water canner. Remove the jars and place onto a cloth-covered or heat-resistance surface. (While cooling, I shake frequently to redistribute content.) Allow to cool overnight. Store in a cool, dark area.


I made a little label and added some personal touches to give as a gift...the more personal the better! Good luck and don't burn your tongue doing a taste test, trust me:)